Faculty & Staff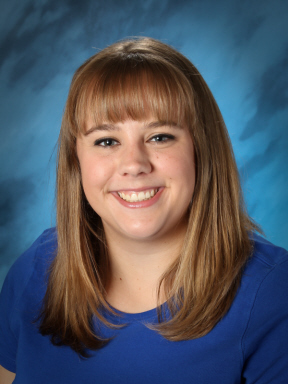 Nicole Mickanen, Kindergarten
Kindergarten Teacher, Oregon Explorer, Sports Fanatic
Teaching is more than instruction; it is about empowering and motivating students' hearts and minds to become learners both in and out of the classroom. I want my students to not only love coming to school, but to discover what they are passionate about and to derive affection for knowledge. I believe in a student-centered teaching style where I focus on how each student learns best. I believe that every student can learn and it is my role to create as many opportunities as possible for students to take risks, and explore their interests in order for learning to take place. I want to help children experience and understand that learning is fun.
Class website coming soon
Email: nmickanen@sherwoodcharterschool.org
Cassie Andresen, 1st Grade
1st grade teacher, science enthusiast, avid reader and football fan
Teaching is more than just a profession to me, it's a way of life. This will be my fourth year teaching first grade but my first year teaching it at SCS. I realized my true passion for teaching first grade when I was student teaching in graduate school at University of Oregon. My goal is to really get to know my first graders to make their experience in our classroom more meaningful for them. I'm a science nerd! I love getting to explore and discover all subject areas with my students. Outside of school you can usually find me spending quality time with my husband and our big family! My husband and I love to go fishing, crabbing, boating, and camping. But most all we love to just relax at home. I'm an avid reader, cook, and football fan (Go Ducks, Seahawks, and Cowboys!).
Class website coming soon
Email: candresen@sherwoodcharterschool.org
Jan Zobrist, 2nd Grade
Second Grade teacher-teacher, wife, mother and grandmother
My passion is teaching, nurturing and caring for our next generation. I love answering their questions and supporting their growth. My family fills me with wonder and happiness every time we are together. My husband and two amazing dogs and one hamster keep me active and adventurous. When not in school I love to garden, read and chase after my dogs! Marshmallow (the hamster) loves to chase the dogs in his hamster ball!
Anna De Salvo, 3rd Grade
Third Grade teacher
I feel like I have found my teaching home at SCS! I have spent the last eight years teaching in and launching a variety of educational programs. My teaching philosophy is all about student-centered learning and growing from our mistakes. I am thrilled to be teaching at SCS because of the commitment to developing life-long learners. Third grade is a wonderful year where we learn to work hard, have fun and develop a strong community. I can't wait to meet and get to know the unique individuals entering our classroom this year. In my downtime, I enjoy drinking coffee and spending time with my husband, daughter, cat and dog.
Ms. De Salvo's class website
Email: adesalvo@sherwoodcharterschool.org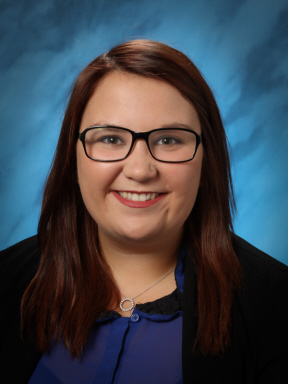 Sarah Landels, 4th Grade
4th grade teacher
I am beyond thrilled to be teaching 4th grade at SCS! This will be my first year teaching and I'm so excited that I get to start out here! I graduated from Pacific University with my degree in Elementary Education – go boxers! I completed my student teaching in 1st and 4th grade, so to say I am excited about 4th grade would be an understatement! I spent time studying abroad in Nakuru, Kenya studying Education and Globalization of Kenya and other African nations. In my free time I like hanging out with my dogs and watching my favorite football team, the New Orleans Saints on Sundays. I cannot wait to get this year started!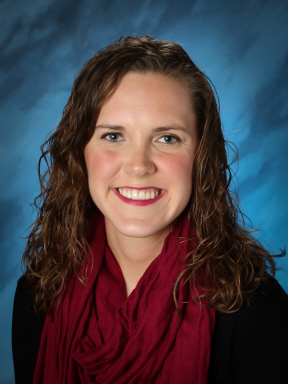 Natalie Pepper, 5th Grade
Fifth grade teacher, puzzle lover, and decades enthusiast
Excited doesn't even begin to describe how I feel about teaching fifth grade! I grew up in Lake Oswego and went to the University of Oregon (GO DUCKS) for my undergrad and Lewis and Clark College for my masters program. I have many passions, but my main interest has always been mentoring in any aspect, if it's teaching, coaching, or tutoring. As you get to know me, you'll see that I'm driven, organized, dedicated, kind, but always enjoy a good laugh and having fun with my students. Kids need a good role model in their life, so I try my best to be a solid example and develop a strong rapport with each and every one of them.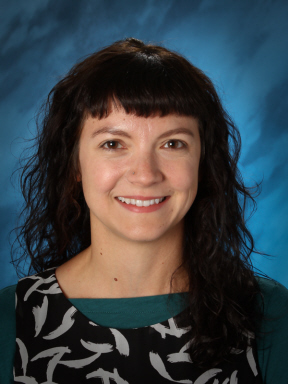 Shannon Peterka, Science
Middle school science teacher, cat lover, and avid reader
I have a passion for curriculum and teaching. My philosophy is integrated and hands-on, which I feel aligns very well with a Science classroom. This is my 12th year in education, and I am so happy to be back at SCS! The school provides a wonderful environment that fosters creativity and innovation in learning. Students are able to grow and become life-long learners. I couldn't have asked for a better place to teach!
Lauren Epifano, Art
Teacher, Artist, Designer
I believe the art classroom is a place where students learn to think creatively, problem solve, express themselves and make connections to the world around them. My classroom is a place where wonder and inquiry are appreciated and that students feel safe to explore and take risks. Being able to nurture a student's creative abilities and expose them to the world of art is extremely rewarding and it makes being an art teacher the best job in the world. When I'm not teaching you'll find me enjoying time with my husband and kids, painting, taking photos or working on an interior design project.
Katie Boedigheimer, Math
Middle School Math Teacher, extreme dog lover, and Duke basketball fan
Teaching at SCS has been my dream come true. This will be my third year, and I love teaching middle school. (They make me laugh everyday!) I enjoy sharing my passion of math and have high expectations for my kids. I will also be their biggest cheerleader at school. My students are a team, we are a family, and strive to do and be our best daily. In my down time, I spend most of it with my husband, Wesley, and our two loveable rescue dogs, Duke & Kimber. I am a huge college basketball fan (Go Duke Blue Devils) and love being at home with family and friends.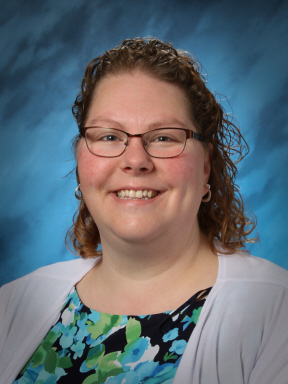 Sarah Richard, Humanities
Middle School Humanities Teacher, ladybug lover, Seahawks and Steelers fanatic!
I am very excited to be on the team at SCS! This will be my 6th year as an educator and I truly love working with middle school students. They have a wonderful energy that makes ever day exciting! Social Studies was my favorite part of school and I enjoy integrating it with Language Arts as the Humanities model provides an opportunity to gain a deeper understanding of the world. I love to read the amazing pieces my students write and to see them grow as writers is a real privilege. When I am not at school, you will probably find me chasing after my two young daughters and our puppy. Spending time with my husband and children is my favorite activity. I am looking forward to a great year at SCS!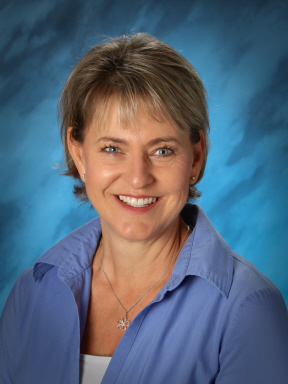 Nora Stuckey, Phys Ed
Mom of two boys, enjoys exercising and visiting with friends
I am passionate about teaching physical education and health. My goal is for every child here at Sherwood Charter School to develop an appreciation for physical activity and continue to be active for a lifetime. My favorite activity is walking with my husband and two boys. I have taught in five schools due to my husband's military career. Sherwood Charter School has been my favorite place to teach. Here at SCS I have gotten to really know the kids and their families. It feels like home here at SCS.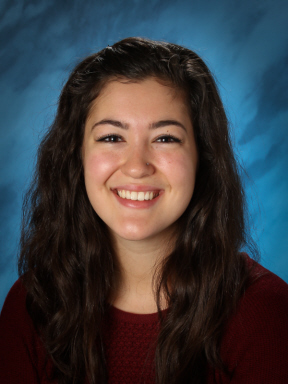 Anna Elliott, Music
Music teacher, crochet lover and Oregon Duck fanatic
I am very excited to start my second year teaching children how to think critically about music, as well as appreciate it in all of its forms and variations. My passion for music began in elementary school and continued throughout my public education, ending with a six year long career in a youth choir organization in Portland, Oregon! It was here where I knew I wanted to continue music in college. After my college choir won an international singing competition in Cork, Ireland, I knew I wanted to be a music teacher. When I am not teaching, you may find me either in the company of family and friends, exercising, or at home with my cat and bird!