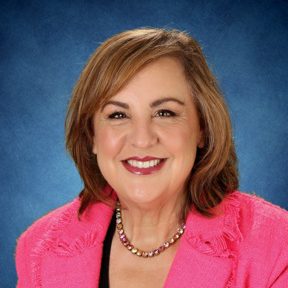 Joy Raboli, Principal
Mom, Curriculum Lover, Swiftie and Oregon Duck Fan
Joy has always known she wanted to be a teacher. At age 8, she would round up the neighbor kids and teach school.  At age 18, Joy spent her summers with trainers in gifted education helping them with teacher trainings.  Joy was thrilled to land her first teaching job teaching 6th grade in Redmond, Washington. It really was a dream come true. After teaching 5th and 6th grade for a while, Joy was selected to be an Associate for Susan Kovalik and Associates. Joy became a curriculum expert in the biology of learning and trained 9,000 teachers in 30 states.  She became a national keynote speaker on creating meaningful curriculum, brain-biology for teachers and classroom management. Joy went on to create four award-winning educational videos for teachers and presented 25 week-long model teaching weeks. Joy trained entire counties such as Horry County, South Carolina, and the entire island of Nantucket. Joy spent two weeks in New Zealand and toured schools that pioneered new literacy models.
Life on the road was an incredible adventure, but Joy missed the classroom and wanted to start a family.  She returned to the classroom and taught for Greater Albany Public Schools and Salem–Keizer School Districts. Becoming a mom of two girls fulfilled her dream of motherhood. Joy then went to the University of Oregon to earn her administrative credential. During that time, she created the H.E.A.R.T skills, which is a character development program and book for teachers to use school-wide. After serving as principal of Abiqua School for six years, she is now principal of Sherwood Charter School.
Joy's vision of creating a gifted education for every child has been her mission.  She lives by seven guiding principles that she created, and they still remain her north star in creating outstanding learning environments for staff and students. Read Ms. Raboli's seven guiding principles used at SCS to create an outstanding learning environment.
Email: jraboli@sherwoodcharterschool.org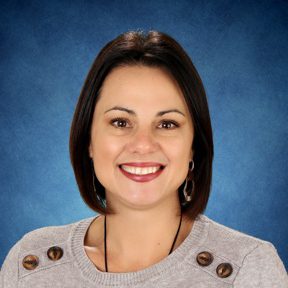 Heather Kerbo, Kindergarten
Teacher, self made chef, Gardner and mother of three
I currently hold a masters degree in Curriculum and Instruction from Portland State University. I have 7 years experience teaching in grades Pre K- 2nd grade. And of course, my favorite grade to teach is kindergarten! I just love how excited kinders are to learn and begin their school journey! Over the years, I have taken special interest in multiple approaches to inquiry based learning, where children are working hands on focusing on investigations and problem solving. I believe it is the teachers role to act as a facilitator while children lead investigations and are immersed in group and peer learning opportunities. I very much enjoy being in nature with children, cooking, and have recently taken up canning and food preservation! My hope is to one day become more self sufficient with the goal of rural homesteading.
Email: hkerbo@sherwoodcharterschool.org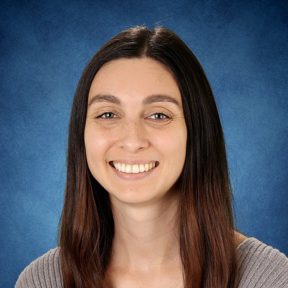 Samantha Coats, 1st Grade
First Grade Teacher, Artist, Dancer, Lifelong Learner
I come to SCS with experience in teaching Kindergarten, as well as working with K-5 students in afterschool care for many years. My Master's degree in Elementary Education comes from Portland State University, where I had the privilege to focus on arts integration for the classroom. I love all forms of art, and bring that love with me into my classroom to give students enriching and meaningful learning experiences. A couple of my favorite forms of art to do in my free time include woven loom tapestries, and aerial dance. In my classroom students will have the opportunity to discover new things, master academic skills, and build lasting friendships. My goal is to teach students to love lifelong learning, just as I do. I look forward to a fun year of learning with you in first grade!
Email: scoats@sherwoodcharterschool.org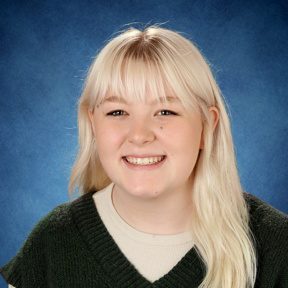 Hannah Atwood, 2nd Grade
Cat mom, traveler, children's book enthusiast
I am so excited for another year at SCS teaching my favorite grade! I came to SCS with a bachelor's degree from George Fox in Elementary Education with endorsements in Language Arts and ESOL. In my classroom, your student will grow as a friend, problem-solver, author, mathematician, artist, and lifelong learner! When I'm not teaching, I love going on walks, reading, and snuggling my two fluffy cats. I can't wait for another awesome year in Second Grade!
Email: hatwood@sherwoodcharterschool.org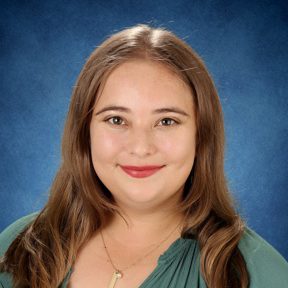 Sara Kippen, 3rd Grade
Third grade teacher, LEGO master, confectionary queen
Third grade is that special year when students transition from primary to upper elementary, and I love helping them in this journey! In our class you will find kind friends, creative stories, and of course, an abundance of LEGO. I am excited to help all learners grow as thinkers, engineers, and makers this year. Outside of the classroom, I enjoy reading, finding hidden waterfalls, and coming up with our next robot challenge!
Email: skippen@sherwoodcharterschool.org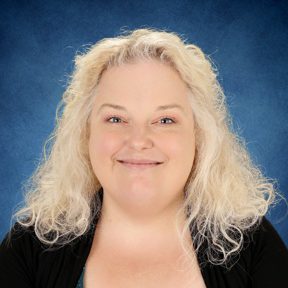 Caryn Sutter, 4th Grade
Artist, adventurer, vintage style connoisseur
I am thrilled to be joining the Sherwood Charter School team! This will be my seventh year as a licensed classroom teacher, and my 16th year in education. My background covers everything from teaching outdoor skills in the remotest parts of Alaska, to teaching hands-on science and wilderness studies with OMSI. In addition, I am an avid outdoors woman and artist. When I am not painting or backpacking, you can find me trying out great new sushi restaurants with my family, or restoring old furniture.
Email: csutter@sherwoodcharterschool.org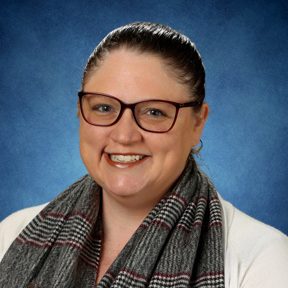 Jessica Wylie, 5th Grade
Teacher, explorer, lover of the arts, toddler mom
I am passionate about creativity and innovation. I strive to make learning an immersive experience for students; one where they can role-play, make connections to the real world, build things, and bring learning to life in a meaningful way. In my personal life, you can find me playing with my toddler, doing puzzles & art projects, or exploring new places with my family. I am thrilled to be part of the Sherwood Charter School family!
Email: jwylie@sherwoodcharterschool.org
Class Website Coming Soon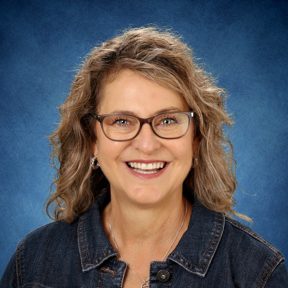 Nora Stuckey, Physical Education and Health
PE/Health Teacher, Wife, Mom of two boys, Friend
I am excited for another amazing year teaching physical education and health. This is my 24th year in education and my 16th year teaching at Sherwood Charter School. Both the children and their families make SCS a great place to teach. My goal is for every learner at SCS to develop an appreciation for physical activity and live a healthy and active lifestyle. As a mother of two boys, I understand the importance of a positive school experience and will provide a fun, active, and knowledgeable learning experience for your child. When I am not at school you will find me spending time with family and friends.
Email: nstuckey@sherwoodcharterschool.org
Amanda DuPriest, Music
Music Teacher, Choir geek, band nerd, and Star Wars fanatic
My passion as a musician stems from my near-constant involvement in choirs and wind ensembles since childhood, and I have dreamed of becoming a music teacher since high school. It is my goal to provide a safe, nurturing, healthy, and inspirational environment where children can grow as young musicians, and I love inspiring my students to learn more about classical music by tying it to the music they currently have in their lives, whether that is a film score, a song on the radio, or song loops from their favorite video game. When I'm not at SCS, you can find me directing my local pep band and handbell groups, playing D&D or video games with my friends, cross-stitching with my sister, or catching up on our favorite TV shows with my wife, Jen, and our two cats, Cat Benatar and Ebony.
Email: adupriest@sherwoodcharterschool.org
Sara Knee, Art
Artist, Educator and Mom
My passion for both education and art started at a young age and by the time I was graduating high school, I knew I wanted to be an art teacher. This will be my 7th year as a teacher and I am thrilled to be able to share my love for the arts with the creative community of SCS. While I have experience working with a variety of art media, I prefer to create with watercolors and ceramics. Outside of the art studio, I enjoy raising my two young daughters, reading a good book and spending time in nature.
Email: sknee@sherwoodcharterschool.org
Toby Winningham, Math
Teacher, Family Man & Football Fan
I am so excited to be joining Sherwood Charter School as the 6th – 8th grade Math Teacher. This will be my 14th year of teaching and while I've taught in many self-contained K-8 classrooms, math has always been my favorite subject! Please don't tell the other subjects I said that. Within my classroom, we will focus on kindness, effort and the power of "yet." I'm looking forward to teaming with students and parents to make great strides in mathematic understanding and confidence. Outside of the classroom, I enjoy watching my kids participate in sports and theatre. I love photography, cycling, playing the guitar and in the fall I love watching Oregon Football. Go Ducks!
Email: twinningham@sherwoodcharterschool.org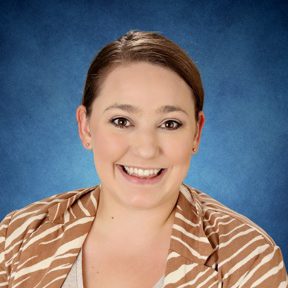 Ellie Iliscupidez, Humanities
Loves nature, being enchanted by stories and podcasts, and Taylor Swift
I adore all things middle school! It is the threshold between childhood and young adulthood and full of possibilities. Several years teaching at the middle school level has proven to me that there is nowhere else I'd rather be. In Humanities, we will explore history and literacy in a way that empowers scholars to lean into their strengths and become the best version of themselves. We will have an added focus on being good people and creating individual and collective impacts in our community and beyond. At school–ELA, SEL, social studies, discussions and project-based learning are my passions (apart from students of course!). Outside of school you'll most likely find me in my berks, with my family, enjoying all that Oregon has to offer!
Email: eiliscupidez@sherwoodcharterschool.org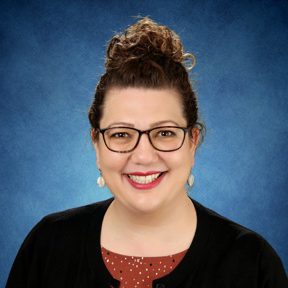 Angela Havlinek, Office Manager
Mother, gardener, baker and fourth generation native Oregonian
Since beginning at Sherwood Charter School in 2014, I have enjoyed building positive relationships with the students and their families. I look forward to seeing the kids grow not only as young scholars, but also as individuals. It's exciting to be a part of their journey. I love being a member of the SCS team and value the work that each staff member contributes each day. When I'm not in the office, you can find me with my family, outside in my yard, or baking!
Email: office@sherwoodcharterschool.org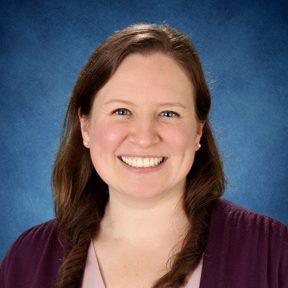 Cheryl McLeod, Administrative Specialist
Traveler, amateur chef, and history enthusiast
I am thrilled to be working at SCS! Since joining the team in 2016, I have loved getting to see the students grow in confidence and knowledge, and seeing them move on to their next grade each year. My goal is to make our school a welcoming environment to both students and families! When I'm not working, I enjoy reading, being with my family, and trying out new recipes.
Email: office@sherwoodcharterschool.org
Denise Zinkel, Secretary
Mom of two, dog lover, history buff and football fan
It is exciting to be working at Sherwood Charter School. This is my second year here and I love getting to know the kids and helping them succeed in their education. When I am not indoors working, I enjoy walking and listening to my audiobooks and podcasts as well as being with family and playing with my dogs Luna and Mina.
Email: dzinkel@sherwoodcharterschool.org
Kaylie Buchanan, School Counselor
School Counselor, Mom of four, Nonna of two grandsons, Animal lover
I love working as a counselor at SCS. It is my goal as a school counselor, to provide a safe and nurturing environment that promotes a passion for lifelong learning, respect for self and others, and an appreciation for individual differences. Tucker, my Great Dane, a certified therapy dog joins me at work two to three days a week. He helps students to emotionally regulate, build self confidence and reduce anxiety. When I'm not working as a school counselor, I enjoy spending my time outside; camping, walking my two Great Danes, and being with my family.
Email: kbuchanan@sherwoodcharterschool.org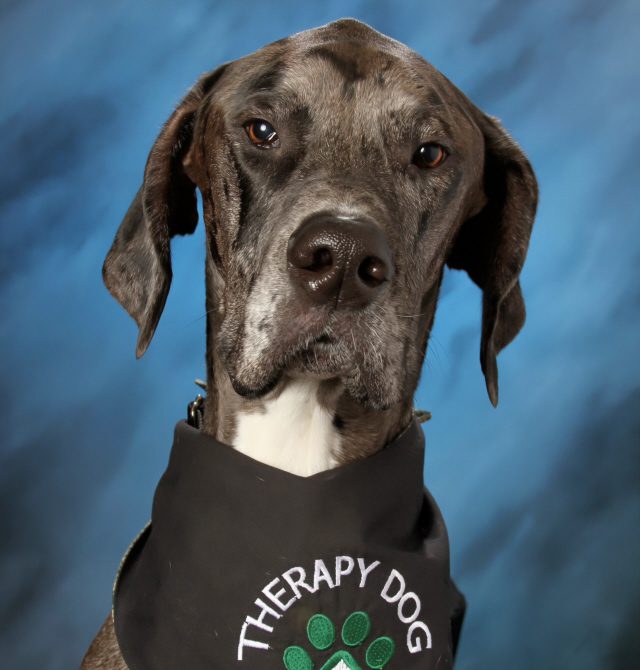 Tucker, Therapy Dog
Treat fanatic, walk lover, and student friend
Tucker assists Ms. Buchanan working with students to build confidence and improve self-esteem. He also helps to reduce stress and anxiety with students and staff by providing comfort and support. He encourages the improvement of reading and comprehension skills of students by being a patient, non judgmental listener. Tucker brings a smile to our faces and brings calmness to our bodies and minds.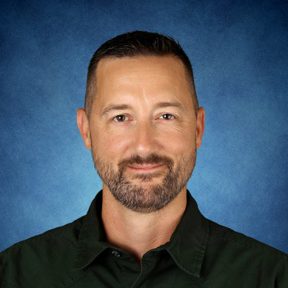 David Lamb, Aide
Father, woodworker, soccer fan
I am excited to start a new career with the SCS community after many years as an instructor in the U.S. Air National Guard and as a foreman in an electric motor repair shop. I am also a licensed professional soccer coach and believe in creating a supportive and engaging space for youth to learn and grow. I have been coaching for 13 years, helping K-12th grade players learn how to be a teammate, friend, and how to thrive as young adults. I cannot wait to meet everyone and support students in their educational journey. When I am not at school, you can find me in my wood shop or on the soccer pitch – coaching, refereeing, or supporting the Portland Thorns, Timbers and Tottenham Hotspur.
Email: dlamb@sherwoodcharterschool.org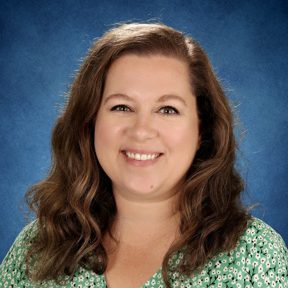 Natalia Kay, Aide
Fan of Disney, Holidays, and Elephants
I'm so excited for this new chapter working at SCS. As a parent with children in school, I know how important it is for students to feel encouraged to learn in a safe environment. I've volunteered for 24 years through church working with kids of all ages. I will bring fun and encouragement to build confidence in students as they take on new learning. I can't wait to meet the students and see how they grow this year. Outside of school I enjoy being with my husband and children. Playing games, being outside, and listening to a great book are some of my favorite activities.
Email: nkay@sherwoodcharterschool.org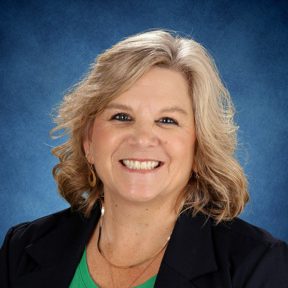 Lisa Armentrout, Intervention Specialist
Dog lover, Island Hopper, Kindness Embracer, Goal Driven, Loyal Wife, and Mom of two adult children.
This is my third year as an Intervention Specialist at SCS and fifth year as the SSD Learning Specialist. I am entering my 13th year as an educator. I have taught in many states and currently hold Teaching Licenses in California, Colorado, and Oregon. You'll find my classroom to be a mistake-making, laughter-sharing, independence-building, brain-stretching, sort of place. I am a firm believer that everyday is a brand new day and through connection and problem-solving we can all make things right with each other. When I'm not at school helping students achieve their goals, you'll find me exploring the outdoors with my dogs Mac & Grace and husband of 34 years, Scott. I also like to travel to my other happy place which is Hawaii! Aim to shine well with those you spend time with. Leave a little sparkle wherever you go!
Email: larmentrout@sherwoodcharterschool.org
Interested in working at SCS?
To view and apply to any open positions at Sherwood Charter School, please visit TalentEd Recruit & Hire.
Please complete the online application using the TalentEd Recruit & Hire link above. Applications will be screened and as time allows you may be called in for a screening interview. No other notifications will be provided.
Sherwood Charter School is an Equal Opportunity Employer and does not discriminate on the basis of race, color, religion, gender, national origin, disability, marital status, age, or genetic information. Reasonable accommodations for the application and interview process will be provided upon request and as required in accordance with the Americans with Disabilities Act of 1990 and the Americans with Disabilities Act Amendments Act of 2008 (ADA). To see the full policy, please click here.