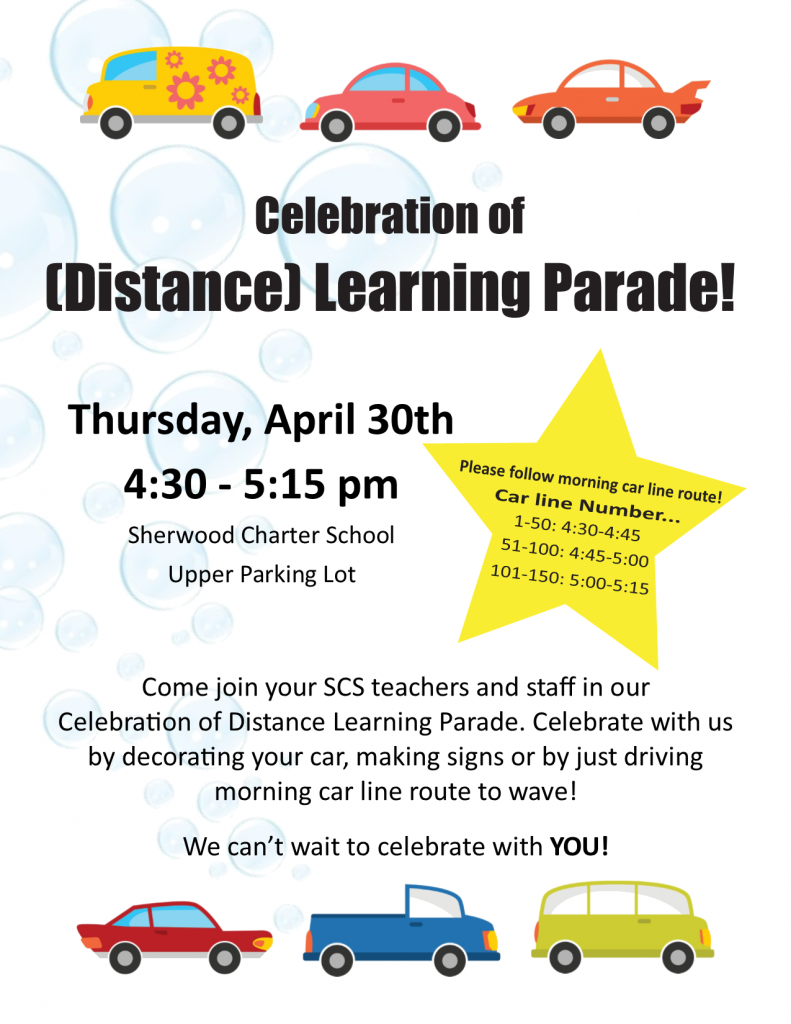 Join us as we celebrate the 2019-2020 school year with a Celebration of (Distance) Learning Parade! Teachers and staff are excited to see everyone driving by and waving as we celebrate a most unusual year. 
Teachers and staff will be parked on campus from 4:30 to 5:15 pm on April 30th. Families are encouraged to join us by parading by with their own decorated cars or just driving by to see everyone. Please use the morning car line route (map available here), and to help with traffic, please use the suggested times below:
4:30-4:45 pm: Car line numbers 1-50 
4:45-5:00 pm: Car line numbers 51-100
5:15-5:30 pm: Car line numbers 101-147
If you are unable to come at your suggested time, you may come anytime between 4:30 – 5:15 pm.
To help the event run smoothly, please also follow these guidelines:
Arrive during the suggested car line number window.
Enter from Sunset Blvd to turn right into the parking lot.
Keep moving at a safe speed and go with the flow of car line – do not exit your vehicle or stop and park.
RIGHT TURN ONLY while exiting the parking lot. 
We can't wait to celebrate with you!